$1400 Stimulus Check Update: New Income Limits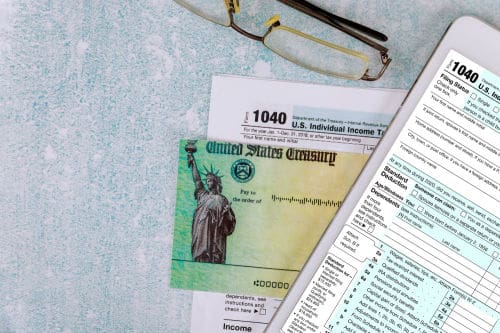 Many Americans have been waiting on the third round of stimulus checks. This past weekend, the Senate voted and passed the American Rescue Act Plan of 2021, which includes the $1400 stimulus checks.
We now await for the House's final approval and for President Biden to sign the new plan. 
Those with an adjusted gross income of up to $75,000 for individuals, $112,500 for heads of household and $150,000 for married couples that filed jointly are granted the full $1400 checks. Keep in mind that the government is reviewing the latest tax return on file. For instance, if you have not filed your 2020 taxes yet, they will review your 2019 taxes instead.
Those with higher income are likely to receive reduced payments. However, there is a cap. Under the new plan, those with adjusted gross income of $80,000, heads of household with $120,000 and married couples with $160,000, will not receive any portion of the stimulus check.
When will I receive my stimulus check?
If the House makes the final approval soon, Americans could start receiving the checks this month. And like before, those who already have direct deposit setup with the IRS, are likely to receive their checks first. Paper checks and prepaid debit cards are likely to follow after.
Do you qualify for the stimulus check?
Use this calculator to see if you qualify.
Learn more
Learn more about the upcoming stimulus check and how to file your taxes with Ash CPA. We have over 20 years of experience in tax services, accounting, and bookkeeping. Call (617) 462-6651 or request an appointment online.