What are CPA Audit Firms?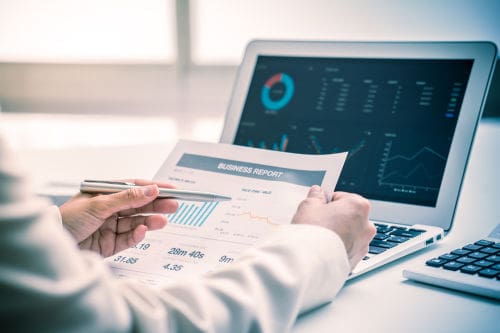 CPA Audit Firms
The scope of CPA audit firms varies by their partner client. The public accounting firms provide services in the public and corporate accounting sectors. These services include financial reporting, accounting, bookkeeping, audit and assurance, and corporate governance advice to name a few.
Auditing firms provide specialized review services on an organization's internal controls and corporate governance. Modern CPA audit firms cover each aspect of business risk and not just financial risk.
Public accounting firms offer a wide range of services to individual and business clients. Some broader categories of services on offer by CPA audit firms include:
Financial Reporting

Audit and Assurance

Taxation and compliance

Corporate governance and Ethics

Financial planning and strategy

Business Valuations

Credit and finance structuring services

Management accounting
Compliance with corporate governance and accounting standard remains the biggest responsibility of the CPAs. The CPA audit firms partner with businesses to achieve effective results in compliance with international accounting standards and regulatory compliance.
Partnership with CPA Audit Firms
When you hire a CPA or consult with a CPA audit firm, they term the relation as a partnership. It means CPA audit firms would own your business as much as you, so they provide the best services as if it is their business.
CPA Audit firms will play an active role in your business decision-making process. With competitive qualifications and expertise in the field, CPA firms offer valuable insights into your business strategy.
CPA Audit firms provide diverse services for both individuals and businesses. CPAs merge the valued information from financial and non-financial data. They provide innovative and forward-looking solutions.
Modern CPA firms have adopted the role of business consultants. They offer advice as a business leader, from business planning to accounting, auditing and internal controls, and forecasting Cashflows. The diverse range of fields covered by CPA firms makes them valuable business partners for the business of any size.
Key Role of CPA Audit Firms
Public accounting services include various business segments. Audit and assurance, tax compliance, and financial reporting remain the most sought after services. However, CPA audit firms provide many other services too.
Audit and Assurance:
Auditing of accounting records, reviews, and fair opinions on financial statements, and assurance engagement with business are the key tasks under the audit section.
Financial Management
Finance is the blood that runs any business. CPA audit firms provide the most valuable services in achieving efficiency in financial management. If you do not know the flow of money in your business, no matter how effective the strategy you make, your business wouldn't succeed.
Financial Reporting
Accuracy of financial and accounting records forms the basis of the solid finance function. The CPA audit firms vigilantly offer accounting and financial record-keeping services. The task for CPA firms here is to liberate the business owners from the tedious work to let them focus on core business activities.
Taxation Services
Taxation services include advice on tax preparation, filing returns, and representation in case of audits. Compliance with changing and complex tax regulations is a challenging task. The CPA firms offer valuable taxation services to prepare documents, lodge applications and represent their clients with regulatory authorities.
Financial Planning
Financial planning services include investment, debt and credit financing, retirement plans, and other financial counseling. Other prominent areas can include advice on strategy formulation, budgeting, cash flow forecasting, internal controls, and acquiring resources for business development.
CPA firms provide similar valuable services to individuals as well. These services include estate planning, wealth management, investment advice, tax planning, and retirement planning.
The role of CPA audit firms has evolved from auditing and accounting firms to strategic partners. The diverse challenges of modern business require a comprehensive and innovative approach by public accounting firms.
Future Challenges
A rapidly changing economic and business environment calls for a robust response from CPA firms. The flow of information and rapid rise in AI-empowered digitization of businesses has made the adaption inevitable. The future of financial management has changed. So does the future challenges for the CPA firms.
The new dynamics of business communication and digital business conduct has accelerated the pace of business activities. The financial and accounting records will require modern tools to analyze the information. The most critical task ahead for CPAs remains to adapt to the new technologies.
The advent of big data and real-time processing of business activities have made it possible to process large volumes of data. Providing valuable analytical and foresight for business has become challenging for modern CPA firms.
These challenges provide new opportunities to CPA firms too. They have been the catalysts of change in public accounting in the past too. The modern CPA firms are well equipped to adapt to the challenges of the future. Their prime challenge will be to remain relevantly forward-looking and provide useful insights for business decisions.