How Professional Financial Services Accounting Benefits Your Business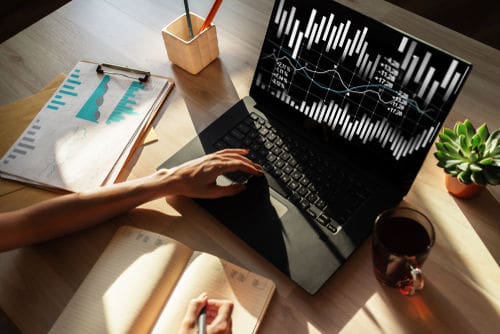 Financial Services Accounting
The traditional role of professional finance and accounting services has evolved a lot in the recent past. Accounting and finance departments are now more active strategists than preparers only. The partnering trends with professional financialservices and accounting have increased and will see upwards trends for businesses in the future. The advantages of partnering with professional service providers are manifold for any business.
Business Analytics
"Data is the new Gold of the 21st century", they said a long time ago. In a fiercely competitive business environment, no business can compete without sound data analysis. Financial services accounting does not limit its role to record-keeping only. The partnership will offer insights and analytics for the core business decisions to you.
The analytics will then be derived from accurate accounting and financial records. Professional financial services offer expertise in business analytics. It is one of the key skills that many businesses often overlook.
A slight change in costing formula, a fraction of changes in profit margins, collections, and payables, all finance departments stand above the grounds of analytics. A professional financial service partner will provide key information for your business.
Strategy
Formulation
Fortunately, today's professional financial service accounting service providers have to become proactive in business partnerships. A conventional approach is to analyze the accounting data by the quarter or year-end only. A professional financial advisor would rather take a more proactive approach in helping a business in strategy formulation.
For instance, key inputs from professional financial advisors can help your finance strategy. In addition, building on the historical data analytics, you'll be able to make ratified decisions for the future. Thus, a professional financial service will provide an essential link in your business performance appraisal and future strategic planning.
Control
over
Finance Activities
Moreover, this is the core of a financial service accounting function for any business. From record-keeping to tax compliance, and from debt structuring to investment decisions. Likewise, a professional finance service will give you control over each aspect of the finance segment of your business.
Some key finance activities to gain control for better business performance include:
Accuracy of accounting records from ledgers to financial statements
Timely and proactive budgeting analyses
Accounting for taxation
Business communication linking the finance department with other segments
Effective internal and external communication
Compliance with audit and taxation regulatory requirements
Accuracy of financial statements provides useful analytics. That makes the strategy formulation and compliance easier for any business. For this reason, you should be looking to partner with a professional financial service that provides you control over finance activities.
Key Finance Decisions
Make a more informed financing decision with professional advice for your business. Small and Medium size businesses often lack the ability in deciding key financial decisions. These decisions include debt financing, debt restructuring, and investments.
Debt financing reduces the tax liability with interest cost deductions. At the same time, highly leveraged businesses incur high-cost debt financing from lenders. Shareholders and lenders seek a balancing side with the financing structure of any business.
Lenders analyze key financial ratios to evaluate the risk involved in a business. In other words, a professional financial service accounting can provide you valuable advice on such key metrics.
Some businesses need to make informed decisions on special financing such as project financing, equipment financing, etc. For high-priced assets, the consideration with lease and buy also plays an effectively cost-benefit decision.
Improved Business Efficiency and Competitiveness
As a professional financial service provider, we say, you should focus on your business growth. An efficient partnership with professional CPAs will improve your business efficiency. It is like optimizing for business competitiveness.
Several reasons may hinder your business growth. One key concern for many businesses to remain is the lack of financial and accounting skills. Timely and accurate accounting reports provide a forward-looking scenario of the business. It removes inefficiencies and errors that improve the overall finance department's effectiveness.
It often becomes difficult for businesses to invest in newer technologies other than the core business activities. Lack of investments in tech-based financial solutions remains one critical segment too. A professional financial service can reduce that friction without the need for heavy investments in accounting technology such as expensive cloud-based accounting systems.​
Financial Risks
In short, financial risk arises due to several internal and external factors. We have seen many businesses struggling with the lack of contingency planning in the past few months. Nonetheless, lack of adequate tax planning, error-prone tax estimations, and non-compliance with regulatory requirements can all cause major financial risks to your business.
If your debt structure is not optimal, you are losing on effectively higher debt costs. Likewise, every business decision links with financial risk somewhat.
Professional financial and accounting services bring more value to the business than accounting records. Furthermore, they provide you with informed financial reports to formulate competitive strategies, improve efficiency, and mitigate business risks.
Contact Ash CPA to learn more. We offer a variety of financial services accounting. Call (617) 462- 6651 today.