What Are the Primary Benefits of a Cash Flow Forecast?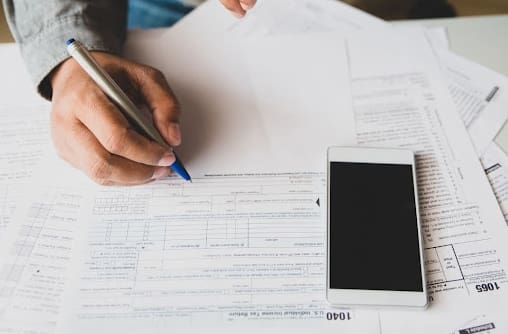 A crucial element for corporate planning is cash flow forecasting. There are several ways to do it, with the spreadsheet technique being the oldest.
One late payment can cause the cash flow of many small businesses to deteriorate rapidly. However, a significant component of company planning is understanding how different circumstances will affect cash flow, which business owners may understand through alternative modeling scenarios. 
A business owner can have the assurance they need to successfully implement plans by using scenario planning to explore many potential future scenarios.
The main benefits of a cash flow forecast are that it can help your business to achieve the following.
It Observes Overdue Payments
Managing persistent late payers is sometimes the torment of a business owner's existence. You may be made aware of the necessity for more efficient credit control if you know about late payers and their effect on the bottom line.
It Prepares for Impending Monetary Shortages
You can take measures to prevent cash shortages if you can see them coming before they happen. To close that cash gap, you might do anything from shortening your payment terms to looking into loans and alternate forms of financing.
It Organizes Extra Cash
It's uncommon for most firms to have extra money in the bank. However, employing additional funds for loan repayment or investments in new markets can be crucial to staying afloat.
Business owners are better prepared to plan for what to do with the surplus when they know when they'll have the extra money in the bank and can identify where and when the surplus will arise.
It Checks to See If Your Spending Is on Track
Every company has time-sensitive revenue goals and targets. However, a business owner can use cash flow forecasting to determine when and whether they will actually achieve those objectives.
You can visualize the breakdown and effects of your budgeting using forecasting. Viewing the flow of money into and out of the company can help improve the accuracy of future budgeting, whether over or under budget.
It Helps You Practice Good Governance
Investors typically aren't involved in a business's everyday operations. As a result, they will approach business from a higher perspective and anticipate that their customers will do the same.
You must give investors and stakeholders information on the company's future, which means they must continue to maintain a cash flow forecast. 
If necessary, the ability to acquire more investment will be easier due to the increased confidence and responsibility between investors and clients.
It Utilizes Internet Resources to Save Time
Making a cash flow projection in a spreadsheet can be time- and effort-consuming, especially if you've never done it before. But employing cloud-based tools can frequently make cash forecasting less painful.
Online tools are essential for effective and actionable planning, saving you time and money in the long term.
Conclusion
A business owner can distinguish between two important financial measures, profit, and cash flow, with the help of cash flow forecasting. A business owner must have a thorough awareness of their past, current, and future financial positions to determine how much cash is available in the bank. Don't hesitate to go to Ash CPA for dedicated CPA accounting services. We provide high-quality CPA accounting and tax services in Framingham at an affordable cost. Call today to work with our reputable CPAs!