What Are Public Accounting Services?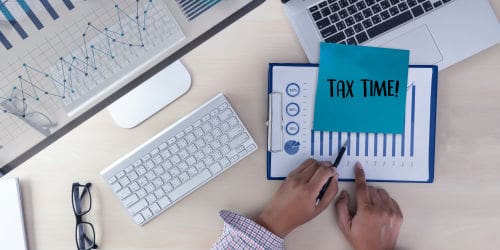 Public Accounting Services
Accounting firms provide accounting and auditing services to businesses. Likewise, public accounting services include several other services. However, only qualified firms with a public accounting certificate can offer these services.
Large entities can have dedicated in-house audit and compliance functions. Whereas, small and medium-sized businesses, outsourcing these key public accounting services remains a viable choice.
What is Public Accounting?
In short, public accounting is offering third-party accounting and auditing services to individuals and businesses. These services can range from auditing, assurance, taxation, business planning, and so on.
Moreover, public accounting services can only be offered by qualified accounting firms. In addition, these firms hold a public accounting certificate such as a CPA license.
What are the Top Services
Public accounting services include a wide range of business services. For this reason, the role of modern public accounting services has evolved a lot in the past few years. As a result, these services are now more concerned about the strategic and value addition for their clients.
Here are a few key public accounting services.
Audit and Assurance
Auditing is the process of offering a fair point of view on a business's financial statements. Auditors provide an opinion after auditing the financial statements and other business documents of the business.
Alternatively, assurance is the process of ensuring the implantation of internal controls in an organization. Thus, audit and assurance services are closely linked.
Audit and assurance services include:
Financial and accounting reporting
Compliance with tax laws
Reporting and internal controls
Corporate governance
Employee payroll and taxes
Financial statement reviews
Bookkeeping
In short, bookkeeping provides a foundation for the strong financial function of any business. Importantly. bookkeeping services from a public accounting firm include:
Record-keeping and accounting set up
Maintaining key accounting records for sales, invoices, payroll, and taxes
Reconciliation of accounting entries with bank statements
Creating journal and ledger entries for financial statements
Budgets, cash flow forecasts, and cash flow statements
Financial Planning and Reporting
Financial reporting refers to building on the bookkeeping records. In other words, it is the process of shaping data into valuable information. Whereas, financial planning refers to the strategic financial process to ensure effective results.
Key financial reporting and planning activities include:
Preparation of financial statements
Compliance with accounting standards
Selection of accounting method
Advice on financial policies such as insurance, debt planning, estate planning, etc.
Employee payrolls and retirement planning
Business Consultation and Planning
The role of public accounting firms has evolved in recent times. Businesses are more concerned with the strategic advice from public accountants than compliance and auditing functions.
Business consultation and planning start with advice on the right entity structure. It includes financial planning, tax planning, regulatory compliance, and specific issues such as digital transformation.
Tax Planning and Reporting
Tax planning remains the most sought-after service offered by public accounting firms. Even as businesses look for advice on business consultation and financial planning, tax reporting and compliance remains a key outsourced function.
Key tax reporting and planning services offered by public accounting firms include:
Reporting and compliance with tax regulations
Tax preparation and filing
Dispute representation
Payroll taxes
Indirect taxes
Advice on tax management and liability reduction
Forensics
Forensic audit services are special audit procedures performed by public accountants. These forensic services have become popular in recent times. Consequently, business operations have become complex with automation. Thus, businesses require specialty services to detect fraud, misconduct, theft, errors, and reporting errors to avoid any litigation actions.
Furthermore, forensic auditing services can be offered for financial and non-financial functions. For example, a forensic audit can be conducted to verify the effective implementation of physical security controls devised for an inventory management system.
Business Valuation Services
Modern accounting services also include business valuation. As a result, CPAs have evolved into business evaluators. For instance, business valuation services can be sought for various purposes such as for a sale transaction, bank loan, or restructuring a business.
Also, business valuation services can be obtained for a segment of a business such as a branch or a subsidiary.
Transaction Accounting Services
Transaction accounting takes the business valuation services to the next level. Moreover, these services start from the business valuation process and can lead up to the sale transaction and beyond.
Learn More
Contact Ash CPA to learn more about public accounting services. Our firm has been assisting businesses for over 20 years. New clients are always welcome.