Framingham Bookkeeping and Accounting Services
With bookkeeping services from Wasilidas & Kulik CPA PC Firm, you can keep your business on track and run smoothly. We employ a team of highly experienced accounting professionals who are qualified to take on all the important aspects of your accounts. Our team will always take the care to answer all of your questions in a timely fashion and address any concerns you may have.
We utilize the latest technology to offer a full range bookkeeping services from accounts payable and receivable to balance sheets and profit and loss statements. Our bookkeepers will provide the peace of mind you need by assuring that your accounts are fully covered so that you can concentrate on moving your business forward.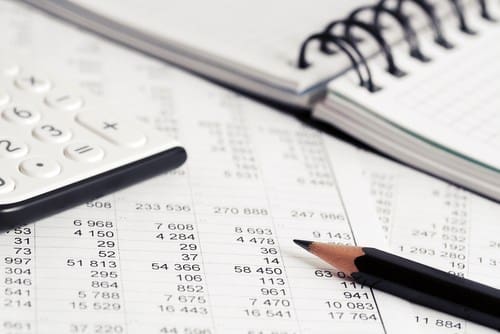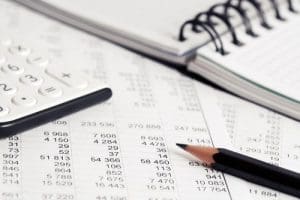 Accounts Payable and Receivable
With our accounts payable and receivable services, you can rest assured knowing that all expected income is accounted for and that all money owed is paid out in a timely fashion. Our dedicated and experienced team will perform all the necessary duties to keep our accounts up to date, including the following.
Incoming Payment Monitoring – Keeping track of all incoming payments to ensure revenue flow and timely payments from clients.
Account Tracking – Notifying you of any delinquent accounts or late payments and keeping on top of due dates for all clients and accounts.
Outgoing Payments< – Keeping careful track of all outgoing payments including bills, service fees, and client payments.
So, if you find yourself juggling cashflow each month, have a look at our accounts payable and receivable services. They can help ensure that your accounts are in order and up to date at all times.
Financial Statements
No matter if you desire monthly, weekly, or daily financial statements, our technology is fully equipped to provide the statements that you need. Just let us know the level of detail required and the dates that you will want the report and we will have it ready for you. Our statements provide a detailed snapshot of where your finances stand at any given time. The reports are generated quickly and accurately, and are available upon request at any time.
Month-end Closings – At the close of each month, we are happy to provide a report detailing incoming revenue, outgoing payments, and any other details that you may require. This way you will never lose sight of your business' current fiscal standing and can make any necessary adjustments that may be needed.CPA Firm in Holliston MA
Bank Reconciliations – Our bank reconciliation services will make sure that the balances in your accounting records are a perfect match to your bank statements. Doing so could eliminate any errors or false projections and offer you a clear picture of the finances of your business.
Payroll – One of the most important aspects of any bookkeeping service is payroll. You depend on your employees to deliver the performance that keeps your company afloat. Therefore, you want your employees to be properly compensated for their valuable service in a timely fashion.
As one of the most time-consuming and complicated aspects of bookkeeping, you will save yourself lots of time by placing this task in capable hands. Our payroll services will:
assure that each employee is paid correctly
keep track of direct deposit information
account for salary increases and bonuses
handle federal and state tax information
If you've been looking to source this aspect of your bookkeeping to a Framingham bookkeeper, look no further— Wasilidas & Kulik CPA PC Firm, is here to assist in all of your bookkeeping and payroll needs.
Balance Sheet – One of the best ways to get an accurate, up-to-the-minute picture of your business's performance is to consult your balance sheet. As part of our bookkeeping service, we execute highly detailed balance sheet statements listing current assets, liabilities, and capital. Handling it in this manner offers an accurate snapshot of your income and expenses at any given time.
Profit & Loss Statements – Our services also include accurate and highly detailed profit and loss account statements. These reports will show you all credited incomes and gains and all debited losses and expenses. The reporting also provides the exact net profit or net loss over any specified period so that you have a better idea of where your business stands financially.
General Ledger Maintenance – With our general ledger maintenance, we will keep your financial records up-to-date at all times with records of your earnings and spending. Additionally, a straightforward and accurate incoming and outgoing ledger will allow you to check the current net worth of your business. One of the main headaches of any company is keeping up with the daily ledger, and with our service, you can leave the hassle to us.
Any successful business owner will tell you that an accurate and trustworthy bookkeeping service is key to the long-term success of your company. This service ensures that all accounts are up-to-date, employees are paid for their time, and you have an accurate picture of where your business stands, leaving you with more time to dedicate to day-to-day operations.
For questions or to learn more about our bookkeeping services contact Wasilidas & Kulik CPA PC Firm, today at 617-462-6651.
We proudly service the following areas and more:
Framingham
Natick
Wayland
Weston
Sudbury
Marlborough
Southborough
Hopkinton
Ashland
Holliston
Westborough
Northborough
Sherborn
Midfield
Wellesley