Business Accounting and Tax Return Services
Every year the nation's businesses must try and navigate through numerous business tax code changes. Of course, if you are a trained accountant, making sense of it is not a problem.
However, if you're like many Framingham businesses you could use a helping hand to sort out your company's taxes and accounting management.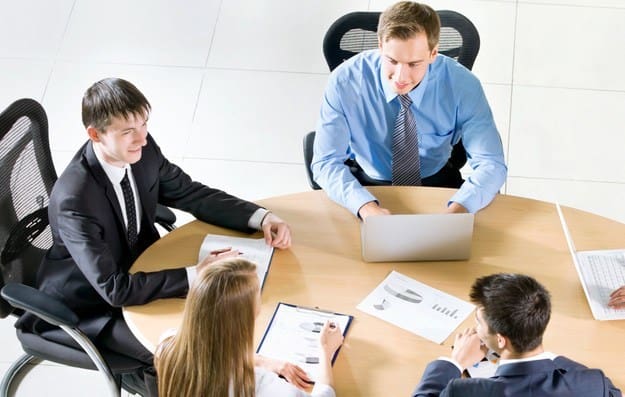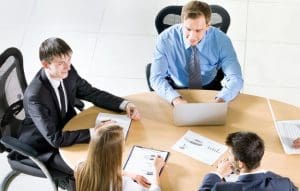 Financial Advising, Tax Planning and Consultation for Your Business
Whether you're looking to expand your business or add a new product or service line, seeking the advice of a seasoned business accounting professional is always in order. In addition to helping your business reconcile its accounts, an experienced CPA can also help to manage your organization's growth.
Likewise, a qualified financial planner can be of tremendous assistance when it comes to preparing your business for whatever lies ahead. Your financial advisor can develop a financial game plan so that even your most ambitious goals are within reach.
A business accountant can also show you how to minimize your tax burden while guiding you towards sound financial decisions.
Business Tax Returns
our business taxes are more than just a one-year event. With proper planning and guidance, your Framingham tax professional can guide you well into the future.
Business Forms and Schedule Assistance – If forms 1120, 1120S, 1065, or 1040 mean little to you or generally make your head spin, get in touch. Having a tax professional on your side is a great way to ensure your company's tax schedules and business forms are properly handled.
Knowledgeable on the Latest Tax Laws – When the unexpected happens Ash Wasilidas, CPA is by your side. Our tax professionals are well-informed on the current tax laws and recent changes to the law. Likewise, we can help you smoothly navigate the changes.
Filing in All 50 States – No matter which states your company does business in, we can help you file returns in those states. Because we handle business and personal tax returns in all 50 states.
So if you have questions or feel uneasy about your business tax returns, call Ash Wasilidas,CPA. If you're in Framingham or the surrounding areas, we can help with all of your business tax preparation needs.
Other Business Accounting Service
In addition to financial advisory and business tax return services, Ash Wasilidas, CPA also offers many other business accounting services. Among them include:
Cash Flow Management – As a small business cash flow is critical; which is why Ash Wasilidas, CPA offers cash flow management services to ensure that your company's spending is in line with your inflows.
Business Incorporation Assistance – If you've been looking into incorporating your business but have a few questions or just need help following through on it, we can help. Our business incorporation services are designed to take the guesswork out of incorporating your business.
Financial Reporting – Stay in the know with quarterly and yearly financial statements from Ash Wasilidas, CPA. Whether you're planning an acquisition, seeking to fund, investing in new equipment, or etc., knowing where your business stands – financially – is a key.
As an experienced business accounting and CPA firm, this is just a sample of what we can do for you.
One Stop Shopping for CPA and Business Accounting Services
We understand that as a business owner you must often wear many hats, but given the complexities of our financial system, accounting should not be one of them. Our professional business CPA services are designed to remove this burden and help run your business more effectively.
Ash Wasilidas, CPA offers business tax preparation, financial planning, consulting, bookkeeping, payroll management, plus a host of other business accounting solutions to help your business succeed. In summary, we help you:
Run your business more effectively
Make better major financial decisions
Simplify your tax filings
Stay focused on the bottom line
So if you have questions about your Framingham business's accounting needs, call us today at 617-462-6651.